Dental Assisting is a fast-paced, dynamic field. Continuing Education courses, such as those listed here, help us stay up to date with the most advanced techniques and treatments for our patients. If you don't see a course here that interests you, visit our Local Affiliates page and click on the map to learn more about our representatives in each part of Michigan. Many of our local affiliates offer educational opportunities.
 The MDAA invites all dental professionals to attend our full day seminar, (6) ce's available. The event will be held on Saturday, March 7, 2020 in Frankenmuth at the Bavarian Inn Hotel and Conference Center.
Every Practice Has Patients with Special Needs   from 9:00-12:00 presented by  Craig C. Spangler, DDS     (3) CE
Chicken luncheon for all attendees from 12-1 pm
 What's in Your Emergency Kit and Why?   from  1:00 PM-4:00 PM     presented by Jason H. Goodchild, DMD      (3) CE
Please join us for a great day of learning and camaraderie.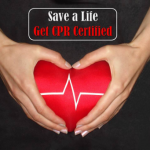 Save a Life – Get CPR Certified
Basic Life Support for the Healthcare Provider – American Heart Association
BLS Instructor: Lydia Boar, CDA, RDA, MBA
Hosted by:
Oakland Dental Assisting Society
When:
Saturday, March 28th, 2020
Time:
9AM – 1PM
Where:
St. Joseph Mercy Oakland Hospital
(Lower Level in the Franco/Gagliard Room)
44405 Woodward Avenue Pontiac, MI 48341
Cost: $65
(If you don't have the updated 2015 BLS manual, otherwise if you're renewing
your BLS certification and you have the updated manual, the cost will be $50)
To register contact Deneane (248)421-4320 dmpaxton55@gmail.com
Please RSVP by March 12th as the class is limited to 18-20 participants.
*Water, tea, coffee and bagels will be provided.
Click the link below to print a flyer:
The Oakland County Dental Assistants Society and
     Genesee District Dental Assistants Society present
                  Saturday March 28, 2020     
     St. Joseph Mercy Oakland Hospital, Pontiac
Mission of Mercy: A Dental Access to Care Initiative
May 28-31, 2020 the Michigan Dental Association Foundation will host Michigan's fifth MOM event. Join us  to learn more about how you can use your talents to serve the many Michigan citizens who have unmet dental needs.
* Discuss Access to care, Watch a video from a previous MOM event, View a power point presentation showcasing the various sections of the MOM, Discuss how a MOM event comes together and what is involved with infection control, medical waste, supplies, instruments, working with dentists you don't know and many more topics.  Learn what to bring, or not bring, what to wear, what to eat, how to register, what department to sign up, to work in, who can volunteer and more.  Get all your questions answered.                     
 Seminar will be presented by Lori Barnhart, CDA, RDA, FADAA, the Supply Lead for Michigan's MOM event. Lori is a chairside assistant in Flint, MI, contracts with Complete Mobile Dentistry providing dental services for our military and previously worked with Meer Dental and Henry Schein Dental as a customer service representative. Lori is a 1988 Mott College Dental Assisting Program graduate, three- time Past President of the Michigan Dental Assistants Association and has also served as both a Trustee and Officer for the American Dental Assistants Association as well as many positions at the local level in Flint. She currently serves on the Dental Advisory Committee for Mott College, is a new member of the MDA Foundation board, and is an RDA representative on the Michigan Board of Dentistry. Lori enjoys speaking to dental assisting societies and students on membership, legislative issues, and dental assisting rules.  She has served as MOM supply lead for the previous four Michigan MOMs and has also worked MOM events in Iowa and Indiana.
Time:          1:00-3:00 PM       C E Program, 2 CE
Location:   44405 Woodward Avenue  Pontiac, MI 48341. Lower Level Franco/Gagliard Room.
Registration fee is $10 and the deadline to register is March 21, 2020.
Mail the registration to Deneane Paxton at 3250 Grindley Ave, Westbloomfield, MI  48324. Make checks or money orders payable to ODAS. You may also register by email at  dmpaxton55@gmail.com and bring payment. Please invite friends, family and co-workers who could potentially work the MOM event. All MOM volunteers must be 18 or older.
Course is approved by the Michigan Board of Dentistry. CE Vouchers provided by Genesee District DAS.
Click the link below to print a flyer to send in.